Oftentimes, the picture you take isn't the picture you post. Photos need editing before you put them out, be it on your website, or on your private social media pages. Even if you don't want to post your photo, you might want to colorize pictures that are black and white or old and restore them to their optimum condition. Thanks to image enhancer solutions from AI startups like VanceAI, Hotpot, and MyHeritage, you can easily turn old photos into modern ones in a few clicks.
Best 5 Photo Restoration Online Tools
Hotspot's AI Picture Restorer is an excellent program to colorize black and white photos according to multiple colorize reviews. This service automatically restores your images by implementing scratch removal, face enhancement, and color sharpening.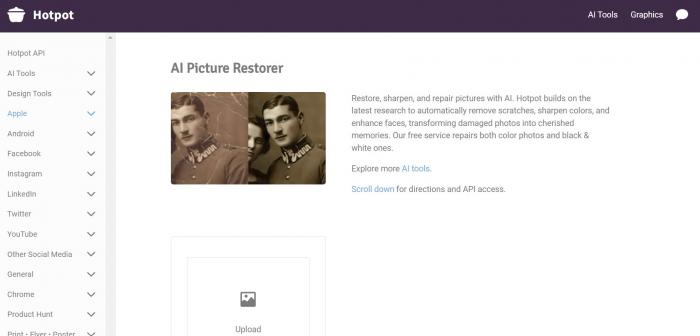 Pros:
Restoration and colorization accomplished automatically, within seconds
Works on color as well as black and white images
You can enable the "Has Scratch" option while restoring pictures
Cons:
To upload images larger than 1280x1280, the new model has to be used, which is not yet released to the public
Looking for the best app to colorize black and white photos? Vance AI has multiple options for you to choose from: The old photo restoration tool powered by AI makes restoring and coloring your damaged or black and white photos super easy.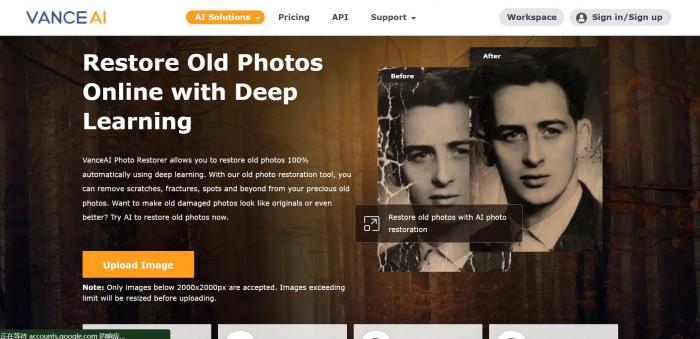 Pros:
Uses deep learning to remove scratches, dark patches, and fractures, from all your precious photos
Has a photo colorizer that removes the yellow tint from old pictures
The advanced restoration algorithm lets you colorize pictures with one click
Cons:
If images above 2000x2000 pixels are uploaded, they will be resized before processing
Image Colorizer's AI Repair system is specifically trained to recognize scratches and lines on pictures to get rid of them. It is one of the best colorize black and white photos software you can use to enhance, restore, and colorize pictures.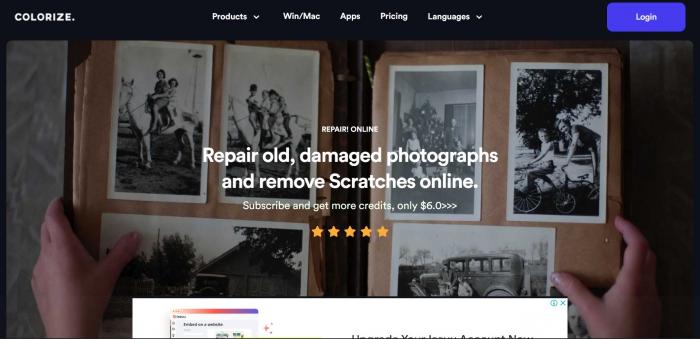 Pros:
Has a 95% customer satisfaction rate and an average of 4.5 out 5 customer ratings
All uploaded pictures are removed from the database within 24 hours
Cons:
The enhance option needs a bit of more development to improve accuracy
Looking for a program to colorize black and white photos? My Heritage is built specifically to add a splash of color to your grandparents' old pictures and family portraits. Honestly, it's magical to see your ancestors come to life in such detail!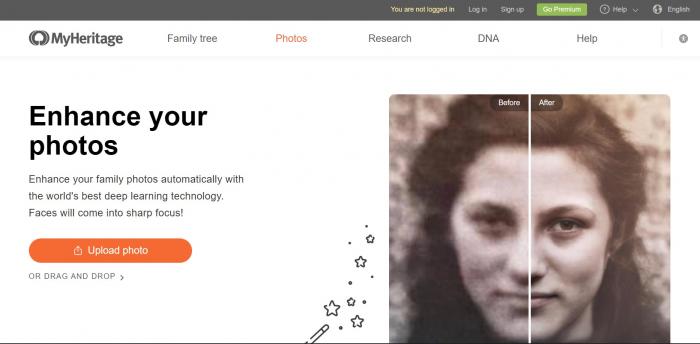 Pros:
Upscales to improve image quality and details
Takes only 4 to 6 seconds to colorize pictures, depending on file size and number of people in the picture
Cons:
This fully online free photo colorization software can colorize pictures, remove blurriness, and sharpen and brighten them. Simply drag and drop your image, or alternatively, paste it using Ctrl+V directly on the website to enhance and restore your image.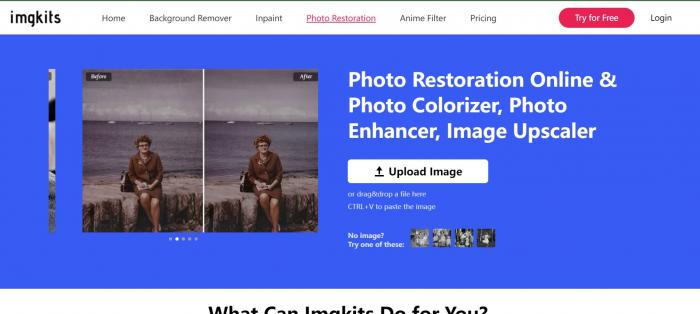 Pros:
Has an Inpaint feature that adds colors to the scratched parts of the images
Has an Upscaler to increase the resolution of your image
Cons:
System Busy errors are common
Best Photo Restoration Software
If you are searching for free photo colorization software for your PC, Photo Works is for you. It is a powerful photo editor that transforms your images in a jiffy. It takes care of all the haziness caused by pollution or weather conditions too.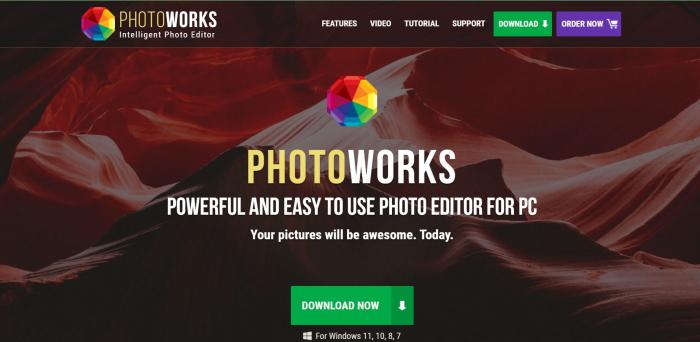 Pros:
Easy-to-use and simple, with complex functions
Increases saturation, contrast, and brightness to colorize pictures perfectly
Can smooth out acne, spots, black patches, and more on portraits
Cons:
Works only on Windows 10, 8, 7, Vista, XP
The art of producing perfect pictures out of ordinary snapshots can be achieved by using SoftOrbits. With this software, you can remove unwanted objects from the pictures or enhance them too.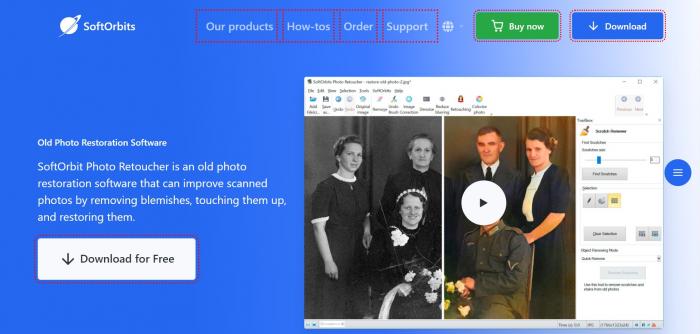 Pros:
Easy to use
Has cool features that can help in enhancing the images
Relatively inexpensive
Cons:
Does not support RAW files
No tutorials are present to help first-time users in events of confusion in using the software
Perhaps the best software to colorize black and white photos, edit all kinds of images, and colorize pictures, is Adobe Photoshop and its features are quite well-known to us. It can transform your photos completely, and give them an entirely new life.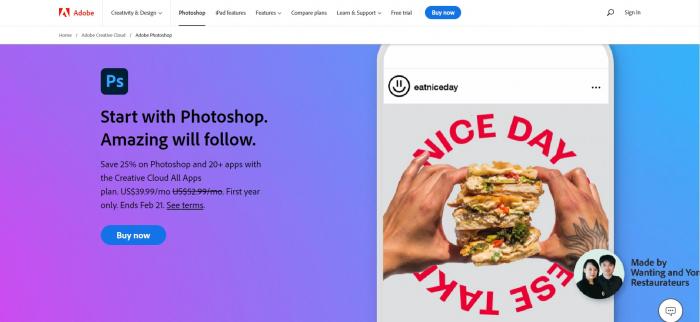 Pros:
Well-reputed and trusted worldwide
Can customize your images by drawing with various brushes
High emphasis on artistry and aesthetic appeal
Cons:
A little difficult to understand and use for amateurs or people who are not into design
Expensive as compared to other services
Color Pilot is a two-pilot software to colorize black and white photos as well as removing any imperfections and damages from your pictures, giving you a professionally retouched image. It also has a special Elastic tool that can help you alter the proportions of an object in an image.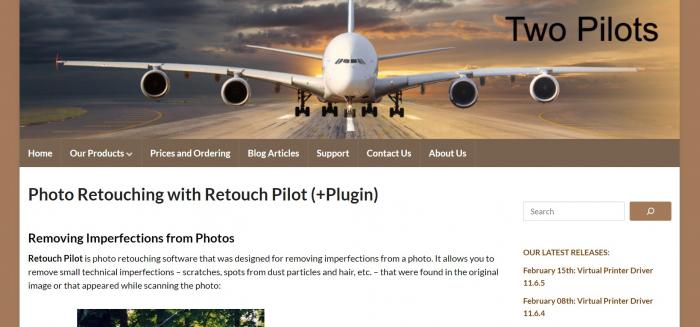 Pros:
A free demo is available for download
It can be used as a plug-in to Adobe Photoshop
Includes a Beauty Pilot, MakeUp Pilot, Perspective Pilot, Pet Eye Pilot, and Red Eye Pilot
Cons:
The installation process is a little hard to understand
Akvis helps in the restoration of photos and retouching images. If you're wondering how to colorize a black and white picture, just download this easy-to-use software, and look at the wonderful photo composition it gives you. Even on your old images!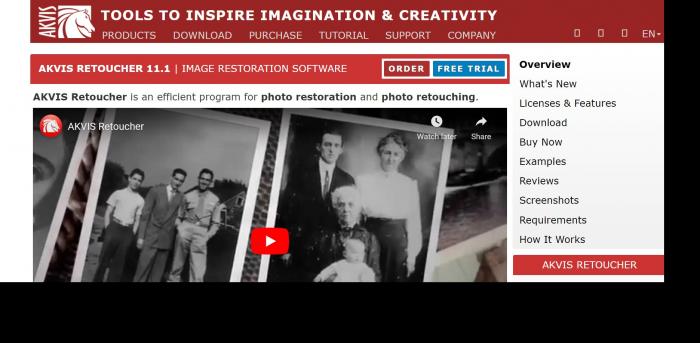 Pros:
Can remove objects, date stamps, and watermarks
Can reconstruct parts in your picture that are missing by analyzing the surrounding information within the photo
Can re-proportion pictures by extending the borders of the image and bringing the object into the main focus
Cons:
Free trial only lasts 10 days
Plug-in version and standalone version have to be purchased separately
FAQs
1. Is AI photo restoration better than humans?
Yes, AI photo restoration is better than that done by humans. Although humans are capable of paying attention to specific or particular details to be restored in an image, an AI does everything a human can but better. It is faster, consumes less energy, and there is overall less scope for error. The bottom line is that AI colorizes pictures better and faster than humans.
2. What is the best photo restoration software?
The best photo restoration software or the best app to colorize black and white photos has to be Vance AI. Alternatively Hotspot, Photoshop, ImgKits, and Akvis Retoucher make for great options to colorize pictures, retouch them, and enhance their details. Whether you want to remove spots and blemishes, correct red-eye, sharpen features or get rid of unwanted images spoiling your frame, opt for any free photo colorization software from our list compiled above.
Conclusion
So, there you have it, photo restoration software and online tools reviewed for your convenience! Don't be complacent when it comes to restoring and editing your images. Photo restoration software and tools are a great way to preserve and refresh your memories as well as store them digitally. Also read: Top 5 AI Image Denoiser Tools for Photographers.